Family Worship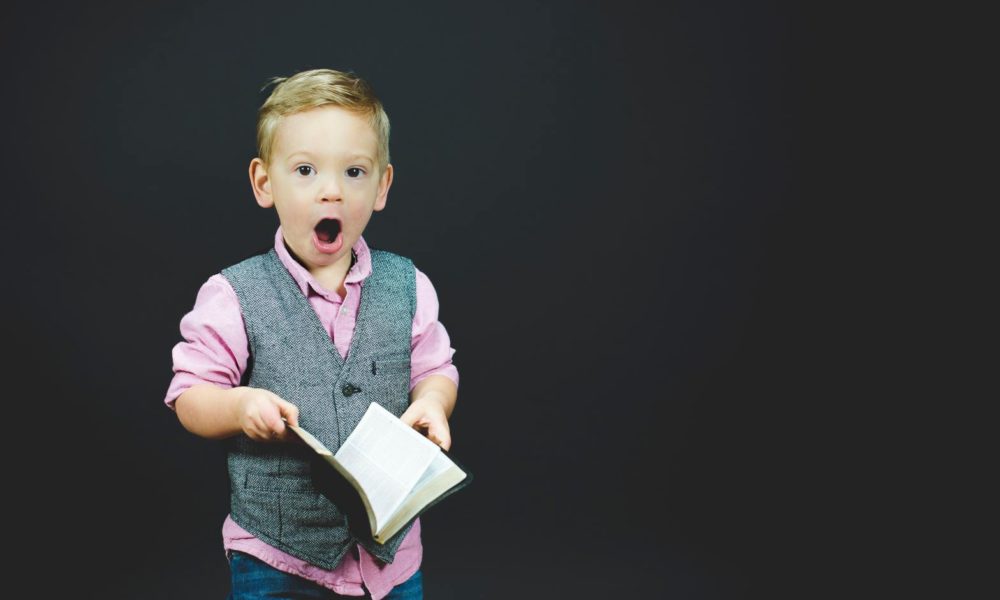 Psalm 34:11 — "Come ye children, listen to me; I will teach you the fear of the Lord."
This past Sunday I briefly chatted with Mrs B in the hallway at church. She said to me, "How I miss my Sunday school kids!" I agree! I really missed seeing our teachers arrive in the early morning preparing crayons and lessons and music to share the love of Jesus. I missed you, moms and dads, boys and girls, in the hallways and classrooms. Each of you is such a blessing to our church. You are loved! I would add that your family is brought before the throne of grace by the prayers of your pastors, elders and Sunday school teachers.
I would like to write a personal note of encouragement to you, dads and moms, to spiritually 'lean in' during this season as the world experiences changes and uncertainty. Many of us parents right now are watching the news, texts, Facebook feeds, and anything that we can observe to discern how to think and how to care for the needs of our families. I would like to remind you of this: our kids are watching us. We are leading our families, all the time. The question is this: how are we leading them?
Our Heavenly Father has given us a mandate on how to lead our families. Deuteronomy 6:4-9 instructs God's people to "love the Lord your God with all your heart, with all your soul and with all your strength," and parents, we are to teach our children diligently. The Apostle Paul instructed Father to "bring up your children in the discipline and instruction of the Lord" (Eph. 6:4). Parents, this is a time for us to be diligent in leading our families toward Christ.
These next few weeks as we spend a little more time together, I would like to encourage you, dads especially, to take up the reins of spiritual leadership in the home. For many of you this will not really be that different, just more of the same. For others this season may be very disorienting; I encourage you, this is your opportunity! As Daniel purposed in his heart to continue to honor God and not defile himself with the King's delicacies when separated from his people in captivity (Daniel 1:8 – a great passage to read as a family). We need to have a similar resolve, that we will honor Christ in our home first.
In much humility, I would like to offer us a few basic tools and guidelines as you lead your family in daily worship.
1. Pick a time
As Paul instructed Timothy, "discipline yourself for the purpose of godliness" (1 Tim. 4:7), so are we to create spiritual disciplines or habits that foster spiritual growth. Habits are helpful! Daniel's habit was to get on his knees and pray three times every day (Daniel 6:10 – another great devotional here!). What an example for us!

The Gospel of Luke records Jesus "going out to the Mount of Olives as was His custom" (Luke 22:39). Jesus picked a regular time that he devoted to prayer. Now parents, check out the rest of the verse, "and His disciples followed Him." What an example for our entire family as we lead our children toward Christ.
2. Read
Read to your family. Read God's words. Pick a book in the Bible and read, verse by verse, chapter by chapter. Do not read too fast; this is not just an activity to endure. For younger children read stories (the Gospels are great). Read to understand, know, and obey our great God and Savior. "Faith comes by hearing, and hearing through the word of God" (Romans 10:17). Take your time, explain those big words to those little ones.
Read enthusiastically. These are words of life. "My soul clings to the dust, give me life according to your word", said the psalmist (Ps. 119:25). The Word brings joy: "Your words were found and I ate them, and your words became to me a joy and the delight of my heart for I am called by your name, O Lord, God of hosts" (Jer 15:16).
Read thoughtfully. How about memorizing a passage together as a family? I cannot tell you how encouraging it has been to memorize Psalm 34 in my own life. You could pick a short section like Psalm 1, John 3:16, James 1 and memorize a verse or even a chapter together as a family.
3. Pray
We need to pray together as families. Yes, of course at dinner times, but why not have other designated and spontaneous times of prayer throughout your days as a family? As concerns and praises come, we should pray together. As we close our day, we should pray together. Over sleeping children, we should pray together. Prayer can easily be directed by the passage you have just read. For instance, consider Psalm 23. After the first verse, thank the Lord that He is our good shepherd. Then, ask God to shepherd through the issues facing your family. Continue this pattern working verse by verse through the psalm.
Spend time thanking the Lord. As families in prayer, rejoice over God's many provisions – temporal and eternal.
Pray for others. Prayer can teach our children to intervene for the needs of family members, others in the church, and for our neighbors. Pray for the lost that they might come to salvation. Pray for boldness to proclaim the gospel. Pray for wisdom for our leaders.
4. Sing
I know for some of us Dads this may be uncomfortable. Fellow laborers in the home, I want you to know that singing praise to God within the home has a long heritage among godly Christian families. Not to mention, God calls His people to sing! He is worthy of our imperfect praise! Let's not let singing in the home stop with our generation. If you don't have any lyrics, google them. If you have an old hymnal laying around, dust it off. Ask your children what songs they have learned in Sunday School and sing them. Just the other day my son taught me "Oh the fruit of the Spirit is not a Coconut" while we drove down the road. We had a wonderful time singing and laughing. I know that God was praised in this simple way. I understand that singing, especially without the help of the congregation to drown out our voice may intimidate you. What if no one else in your family sings with you? Sing still louder! Singing can demonstrate to your family godly humility, and that is something to praise God for.
To this day I can still hear my grandmother singing "God is so Good," and my Dad singing at bedtime "Only a boy named David." I encourage you to allow your children to remember you leading them in singing.
In closing, I would encourage you to not over complicate family worship. You don't need to prepare a sermon or lead a choir. Just lead. Plan for an appropriate amount of time – often less is more. If it's your first time leading in this way, shoot for 5-10 minutes. Choose a time, gather the family, open God's word, pray, and sing His praise… together.