Mask requirements resulting from COVID-19 are confusing because of different requirements for different ages and we do not wish to confuse you further (!), so for clarification, please contact Pastor Andy at 406.586.9782 ext 22
Children's Sunday School Classes have resumed as of August 30, 2020!
9am Sunday School
Nursery (birth – 2 years old)
Toddler Ministry (2-3 years old)
4 years old to Kindergarten (Room 306)
1st to 3rd Grade (Room 508)
4th and 5th Grade (Room 604)
4yrs to Kindergarten and, separately, 1st to 3rd grade meet in large groups for teaching time and then split into small groups for application and reinforcement of Bible concepts.
10:45am Family Worship Time
Join us in the Fire Side Room with your kiddies. Live Stream of the worship service.
Mini-league is a 6-week program for 1st to 4th graders of all skill levels.  Practices are Monday or Tuesday each week, beginning January 4, 2021.  If your team practices on Monday or Tuesday, it will be a consistent time and day for the whole season, which ends Saturday, February 13.  Games are every Saturday, beginning January 9. Mornings are for 1st and 2nd grade games; afternoons are for 3rd and 4th grade games.  Mini League is a ministry of Grace Bible Church, so we have prayer before each game and a 15-minute devotional after each weeknight practice.  The Bible has a lot to say about athletic competition, thus our Purpose Statement:
Making the Good News of salvation through Jesus Christ known to participants
Teaching good sportsmanship based on biblical principles.
Teaching basketball fundamentals.
The cost of registration is $20 for your first child and $10 for each additional child.  You can register and pay online by clicking the link below.  The deadline for registrations is November 29. Some families were too late and missed out last year, so PLEASE get your application in before the deadline. There are limited spaces.
If you have any questions, or after registering if you haven't heard from your coach by December 31st, please feel free to call Pastor Andy, our Mini League Coordinator, at 406.586.9782 ext 22.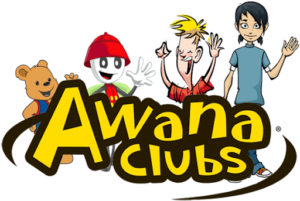 AWANA Clubs (Register Below: resuming September 23rd, 2020)
Wednesdays, from 6:30 to 8:00pm during the school year*. Registration at 6.15pm, Awana children's clubs meet to encourage Bible memorization, Bible study and fun social activities for children (2 years prior to kindergarten age to 6th grade). They are a great way to reach out to boys and girls who do not know Jesus Christ as their Savior and a great way to encourage a deeper understanding and love for Him. Cubbies, Sparks and TNT. Registrations are online only, please click the links below to register your child or to volunteer to help. Thank you!
CLICK HERE to register your child. CLICK HERE to volunteer to help out.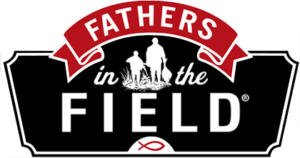 Fathers In The Field
Do you have a son, aged 7-17, who is growing up without a dad?  We know it's difficult. Fathers in the Field was created to help, by placing boys with Christian men who are willing to show the love of Christ through spending time with them, engaging in various outdoor activities and sharing an understanding of our Heavenly Father's love and sacrifice for His children.  
For more information, call the office.